Our Team
Christopher Descano, Owner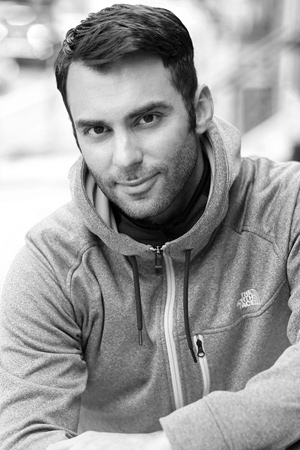 In the beginning, I had recently moved backed from living in England where I was finishing up my training to become a professional actor. Soon after that, I was fortunate enough to book a tiny role in an M. Night Shyamalan movie. It helped to put a few bucks in my pocket, and I decided to upgrade my headshots because British headshots are quite different than American headshots. I shot with a guy in Philly and it was disappointing on many levels. I then shot with somebody in New York, they were better, but way more expensive, and I still didn't feel satisfied. A few years passed, and I had agents representing me in Philadelphia, New York, and LA. I was booking bigger roles and consistently updating my headshots, but never being able to do so successfully in Philadelphia, which I thought was ridiculous. I started shooting people a few weeks after I realized that getting a great headshot in Philadelphia was impossible. It didn't seem like a large request, and I couldn't figure out why this was at the time, but I eventually did figure it out.
You see, most headshot photographers are just photographers, and unfortunately know nothing about the entertainment business. I had been taking advice on my headshots from people who knew nothing about being an actor, nothing about professional auditions, and nothing about being represented by an agency. In my mind, it was a perfect marriage to offer the best headshots in Philadelphia, while offering sound advice to people who were truly interested in giving the industry a legitimate shot.
I understand the current look which most agents and casting directors are presently seeking. I have years of experience working closely with several agents, and i'm dedicated to providing photos that will help my clients book paying jobs. Shooting with me not only provides unmatched photos, but guarantees insight into the entertainment industry that no other photographer in the area can offer. I've forged relationships with industry agencies, casting directors, and celebrity stylists in both Philadelphia and New York City. I'm still professionally represented as an actor, and actively audition for major roles when I'm not shooting. I've been a professional actor for over ten years and haved worked on everything from major motion pictures, soap operas such as "As The World Turns", and principle roles in national commercials, just to name a few. Locally you might recognize me as the character "Razor" from the Pennsylvania Lottery commercials.
The advantage of shooting with me is that I can help get your foot in the door if you seek representation. Through my experience being represented and working for agencies as an acting coach, I fully understand the dynamics and politics of how agencies operate. In addition to my experience teaching acting at the university level, I can provide solutions for the common obstacles that prevent new talent from getting work. I'm always willing to help you network to further your career.
In conclusion, building my business as a headshot photographer has been very rewarding, and opened many new doors to all different types of photography which I'm presently hired to do. Hopefully I will get the opportunity to work with you in the future, and provide you with the best photos you could ever ask for.
Associations
Christopher was an active member of the Screen Actors Guild for over 15 years and has been indirectly involved in the entertainment business since childhood. His father, John Descano, an actor and director, was the founder and first president of the Philadelphia Theater Alliance and the Vice President of the first Board of Directors for the Screen Actors Guild Philadelphia branch. Needless to say, Chris has been exposed to the industry his entire life.
Christopher is also a proud member of the Italy-America Chamber of Commerce of Greater Philadelphia. He has also been the official photographer of Miss Teen Pennsylvania.
Education
Philanthropy
In his spare time, he donates to causes close to his heart. Amongst several, to the Nature Conservancy by adopting acres of Costa Rican rainforest, and to the Chester County Sheriff's K-9 Unit.  For enjoyment he trains his German Shepherd "Benson", to hunt down bad guys.
Taylor Kogut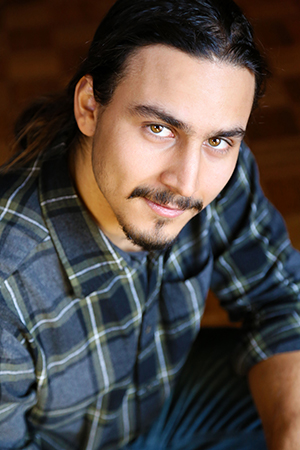 I grew up in a small rural town in northeastern Pennsylvania where the only things to keep me entertained were my own two hands. I picked up the guitar and began actively practicing, joining bands and eventually playing gigs. With big dreams of having a career in the arts, I jumped headfirst into the Big Apple and surfaced with a degree in music production. Once experiencing all that is New York City, I decided to trek down the coast and give Philly a shot. Pursuing an audio engineering job in the music industry, I coincidentally landed at a great recording studio that also housed Chris' photography space. After some time working in the studio, I started assisting Chris on shoots here and there (carrying equipment, setting up lights and snapping a few pictures). From this point forward, I began developing a sincere interest in the art of photography.
I began asking more and more questions about his methods and techniques of taking pictures. Chris saw my dedication, artistic eye and willingness to understand. From under his wing, I learned an astonishing amount of information, which only fueled my newfound passion. I found that gaining experience was the best way to perpetually increase my knowledge and expertise, so I quickly spread my wings and began shooting on my own. The next thing I knew, I was shooting all over the city and meeting new and interesting people along the way from doctors, lawyers and CEOs to aspiring actors, models and pageant contestants. I've raced full-speed ahead, put the pedal to the metal and haven't looked back since.
The arts will always be a very important part of my life, and photography is a medium that allows me to continually follow my passions and creativity. Chris has been a great mentor and friend to me, and between his expertise and my experience, I've learned so much about the business, the techniques of taking outstanding photographs and how important it is to make sure every client leaves with a smile on their face.
When I'm not behind the camera, you can find me learning new instruments, enjoying the outdoors and collecting good bourbon.
Nicolette Brycki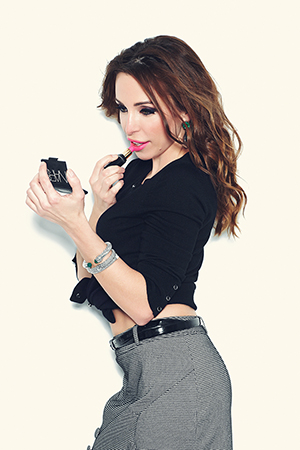 Nicolette is a beauty, fashion, and lifestyle aficionado as well as an in-demand makeup artist and style expert for business professionals, actors, entrepreneurs, brides, and everyday men and women.   She appears regularly on QVC as an on-air guest host where she does all her own makeup and helps in fashion styling, and is also the contributing beauty host on MyNewPhilly.com.  An avid artist during adolescence, for Nicolette, makeup artistry is a truly an art form unique to every individual.  She has coined the phrase:  "natural-glam" which is the best description of her artistry style, making her clients look like the very best versions of themselves, a frequent request.
Nicolette has appeared on network television discussing fashion and beauty trends and accessories, and is continuously participating in workshops and classes relative to her fields to keep her skills up-to-date.  You can find more information about her on:  www.chicCosmetique.com