Headshot success story – Mitchell Savitsky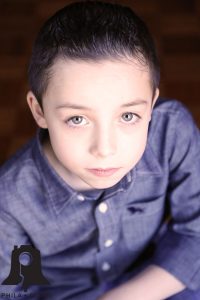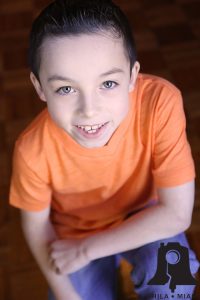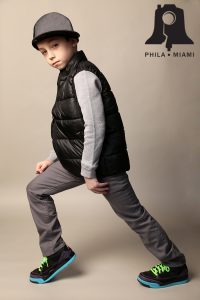 Back in February, we had the privilege to be contacted, and then shoot young performer Mitchell Savitsky. During his photo shoot, we knew this kid had "it". He was comfortable in front of the camera, and seemed like he had been doing this for years. The post production retouching process was a breeze, and we literally had to sort through so many good photos, that it was hard to choose a final three. Like most of our acting and young performers, we asked Mitchell's mom Mandy to please keep us updated on him and any successes he had. There was no doubt we would hear back from Mandy, but we never expected it to be so soon. Five weeks later….
"On a previous email I had asked if you would like any updates on any success our son, Mitchell Savitsky, would receive due to the utilization of the headshots taken.  Mitchell most recently won a Platinum Award and 1st in the Photogenic Category for a Regional Competition over this past weekend which has qualified him for a National Competition in July that we have already committed to attending.  This was also the first competition of the season, so we are out of the gate running!!"
We can't thank you guys enough!  We have given the company's information out to so many parents that have been asking who did his pictures, because they are fabulous.  I have provided credit to the company on the back of every photo I have submitted for competitions, so hopefully that will spread the word of your work as well!!!
Thank you so much again, we look forward to booking another appointment in the spring/early summer also for some outside shots to use for the National Competition.
Thank you,
Mandy Savitsky "
It's obviously always great to get emails like this. It's a fact: your headshots are basically the cover letter to your acting interview, so to speak. If you don't pass the headshot test, you won't get your foot in the door too often. If you want a cheap headshot with a photographer who doesn't have the proper camera, lenses, and lighting , you'll get what you pay for.  And then you'll have to spend more money to get a proper headshot anyway. Do it right the first time. Having great headshots will actually get you ahead of the curve to be perfectly honest. Both Mitchell and Mandy proved that fact. We heard from Mandy again, a month after her first update:
"Hope all is well!
Mitchell has won another 1st place overall for his photo in the Photogenic category at That's Entertainment's Lancaster, PA Regional Competition the weekend of 3/26 + 27th utilizing the headshot #865.  
I also previously forgot to mention he had also auditioned and made the The Millennium Family (TMF) out of the Millennium Dance Complex Philadelphia. This is a performance,expo, and promotion team.  He is the youngest on the team by years. It looks like they will be headed to The World of Dance to perform at the end of May in North Jersey.
Just figured I would let you both know all the good happenings. Once we know our schedule for May, we will be emailing for another shoot.
Mandy "
So there you go. Take a talented kid like Mitchell, give him great headshots in a relaxed setting (his natural talent shining through), a supportive Mom who is a wonderful, encouraging mentor, and put in a little hard work – you see the results. We are sure that this is not the last time we've heard from Mandy about Mitchell's growth in his young career.